Do's and Dont's in Clinical Photography
A journey from image capture to image analysis
The German based Contract Research Organization proDERM will host a webinar on clinical photography:
Do's and Don'ts in Clinical Photography | November 30, 2016 | 3 pm cet
Clinical photography experts Dr. Arne Böhling and Dr. Matthias Seise will guide the audience through the whole process of sophisticated clinical photography. For each step of the process Arne and Matthias will inform about common pitfalls and the measures proDERM has taken to overcome these obstacles. They will present appropriate imaging systems for specific claim requirements and present an example study. Participants of the webinar can expect to have the following questions answered:
How to choose the appropriate imaging system?
Which systems may be used for specific claims?
How to overcome the obstacles named standardization and reproducibility?
How can image quality be enhanced in the process of image generation?
How are images analyzed?
How to securely archive terabytes of data?
The webinar is free-of-charge. Online registration is opened now.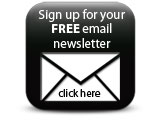 Registration to the Clinical Photography Webinar
Featured Companies