Dove's curvy body wash bottles spark Twitter storm
Consumers have taken to social media to reveal their outrage at the Unilever-owned brand's marketing campaign for its new body wash packaging
Source: Dove.com
Dove has launched six limited edition body wash bottles in the UK to promote the idea that beauty comes in all shapes and sizes.
However, the launch has been met with some criticism from consumers, who have been spreading memes and statements conveying their disapproval of the marketing stunt.
The bottles are designed to look like different body shapes – with some tall and thin, and others squat and wide. The idea is that women will buy the shape of bottle that they identify their body type to be.
Dove said in its initial statement: "Each bottle evokes the shapes, sizes, curves and edges that combine to make every woman their very own limited edition. They're one of a kind – just like you. But sometimes we all need reminding of that."
"The Real Beauty Bottles is one of those rare ideas which condenses decades of a brand's legacy in two seconds", said Andre (Dede) Laurentino, Global ECD for Unilever, Ogilvy UK.
"It's deceivingly simple and quite nuanced: a message about our body conveyed by Dove bottles themselves, it cares for the physical and the emotional, and it brings brand essence and product design seamlessly together."
But the campaign has sparked controversy on Twitter and many consumers are revealing their outrage at being compared to a plastic bottle:
However, some consumers are a little more sympathetic to Dove's predicament.
Cosmetics Business has reached out to Dove for comment.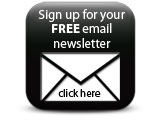 Watch the campaign here:
Companies