Drew Barrymore promoted from beauty fan to Creative Director of Garnier
The Flower Beauty owner was tapped by the brand as an ambassador after she posted a photo of its products on social media
L'Oréal's Garnier has appointed actress and beauty owner Drew Barrymore as the brand's newest ambassador and first-ever celebrity Creative Director.
In her new role, the founder of cosmetics brand Flower Beauty has appeared in the video campaign for Garnier's new Whole Blends Sulfate-Free Remedy Honey Treasures collection.
Barrymore shared the announcement with her 13.8 million followers on Instagram along with a sneak preview of the TV campaign in which she is wearing a bumblebee costume.
She wrote: "I've been waiting to tell you all the big news and now I can finally share this buzz.
"I love using Whole Blends products on my hair and now I get the chance to be a part of the #Garnier fam."
Barrymore's journey with Garnier began when the star posted a photo on her Instagram with the brand's Whole Blends Legendary Olive shampoo and conditioner, which she bought for her daughter and was not endorsed for.
She told People: "When I do those posts, no one is asking me to or paying me, they're totally unsolicited.
"I just like sharing products that are making my life better and more empowered. If I could be a personal sharer for my main job, that would really make me happy."
In her role as Creative Director, Barrymore added: "It's more empowering to be involved in the creative process, because you're not just showing up and smiling."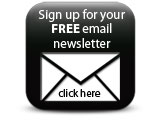 Garnier's new affordable beauty line features a shampoo, conditioner and leave-in hair treatment (US$8.49 each).
Companies