Drunk Elephant muscles into body and hair care categories
The brand's entry into the new beauty sectors come six months after its takeover by Shiseido
Cult beauty brand Drunk Elephant has thrown its weight into the hair and body care categories, six months after it was bought by beauty giant Shiseido for US$845m.
Available in the Drunk Elephant Hair line is the Cocomino Shampoo and Conditioner, Tangle Spray and T.L.C. Happi Scalp Scrub (from £21).
The brainchild of entrepreneur Tiffany Masterson, Drunk Elephant has been hailed in the skin care category for its ingredient transparency and 'clean' credentials.
"My customers have loved this approach for their face and have been asking for something they could use for their hair and body," said Masterson.
The line was put together with the help of celebrity hairstylist Chris McMillan, who is said to be childhood friends with Masterson.
"I knew I could formulate interesting and innovative hair products and I knew Chris could then test them out on different hair all day, every day and give me the feedback I needed to get things right."
Meanwhile, the trio of body products features the new Kamili Cream Body Cleanser, Sweet Pitti Deodorant Cream and Sili Body Lotion (from £13).
Masterson added: "Skin is skin, and whether we call it the scalp or the eye area of the legs, it can only function at its healthiest when it's treated with smart, nourishing skin-compatible ingredients."
The products are now available via cultbeauty.co.uk and spacenk.com.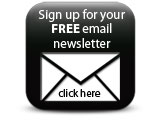 Companies