Eastern Europe – an uneven recovery
Eastern European cosmetic markets are recovering from the recession at very different rates, as Mark Rowe reports
Eastern European cosmetic markets are recovering from the recession at very different rates, as Mark Rowe reports
Anyone looking for straightforward conclusions about the impact of the recession on eastern Europe's cosmetics market is likely to be disappointed. Some countries, such as Poland, fared relatively well in the crisis, while others such as Latvia faced punishing economic contraction, therefore signals coming from the region in these uncertain and ever changing times are hugely varied.
Collectively and individually, the eastern European market's value for the personal care product sector remains small compared to its western neighbours. In the latest Colipa (European cosmetics association) data for 2009, nine of the 11 lowest ranked EU member states by market value for all toiletries and cosmetics were in eastern Europe: Romania (€848m); Czech Republic (€835m); Hungary (€651m); Slovakia (€431m); Bulgaria (€256m); Lithuania (€197m); Slovenia (€164m); Latvia (€91m) and Estonia (€88m).
But when ranked by export market, several of these countries fared better. Poland (€642m) was the strongest market for imported cosmetics products in eastern Europe; Slovenia (€116m) the eleventh highest in the EU – higher than Greece or Denmark; the Czech Republic fourteenth (€77m); Hungary was fifteenth (€55m), followed by Romania (€53.2m) and Bulgaria (€42.6m). All had stronger export cosmetics markets than Finland, Portugal or Cyprus.
When it comes to small and medium enterprises (SMEs) in cosmetics manufacturing, the region is also strong compared to other EU members. Poland has 135 SMEs in the cosmetics sector while Bulgaria has 95.
The market for personal care products in the former communist countries of central and eastern Europe grew by 58.1% from 2004-2009, the world's highest growth rate, and is projected by market researcher Euromonitor to grow by 54.3% by 2014. The market's value currently stands at t16.7bn and Poland's cosmetics sector is valued at €2.62bn, by far the largest in the region and seventh biggest in the EU.
The market is almost totally dominated by multinationals. Western companies – Procter & Gamble, Henkel, Coty, Colgate-Palmolive, Unilever, Avon, Oriflame, L'Oréal and Beiersdorf – feature regularly in the top three of each individual country's market. According to Euromonitor, of the top ten best selling companies, the first nine are western and the tenth, Kalina Concern, is Russia-based.
In the third quarter of 2010, L'Oréal, which opened its first factory in Russia last year, reported like-for-like growth in eastern Europe, with revenue of €318m, with year on year sales to September 2010 in the region rising by 8.6%, valued at €1.02m. A spokeswoman reported that Garnier's deodorant range was expanding well in the region but that different countries had "sharply contrasting" trends.
This trend has also been recognised by Germany-based Henkel, which has noted that individual markets have varied widely in their fortunes. "During 2009 the cosmetic market was increasingly affected by the crisis, but there was still growth of 4% because Poland remained strong," says Ulrike Gloyer, a spokeswoman for Henkel. "But in 2010 all countries except Poland went into a decline, the most severely hit countries being those in south eastern Europe, especially Romania.
"There have been no changes in distribution or selling. Trade consolidation speed increased – drugstores increased their growth dynamic. A lot of smaller, independent shops had to discontinue business because of problems with liquidity and competitiveness. In 2010 we saw a strong increase of promotion aggression in the market."
Bulgaria
Avon
Avon Products Inc
Nivea
Beiersdorf AG
Oriflame
Oriflame Cosmetics SA
Croatia
Nivea
Beiersdorf AG
Garnier
L'Oréal Groupe
Dove
Unilever Group
Czech Republic
Avon
Avon Products Inc
Oriflame
Oriflame Cosmetics SA
Nivea
Beiersdorf AG
Estonia
L'Oréal Paris
L'Oréal Groupe
Nivea
Beiersdorf AG
Avon
Avon Products Inc
Hungary
Avon
Avon Products Inc
Nivea
Beiersdorf AG
Garnier
L'Oréal Groupe
Latvia
Avon
Avon Products Inc
Nivea
Beiersdorf AG
Oriflame
Oriflame Cosmetics SA
Poland
Proves resilient
Poland proved resilient during the recession, its cosmetics market growing by 4.5%, though growth slowed last year to 3.4% with projected growth in 2010-2011 of 3.8%. "The cosmetics sector is performing quite successfully in Poland with many local and multinational companies active on the market," says Monika Zarzycka, general director of the Polish Association of Cosmetics and Home Care Products Producers. "Moreover, we observe an increase in the private label sector."
Czech Republic
Positive attitude
Jan Levora, chairman of the Czech Association for Branded Products saw little dip in the Czech market performance during the recession. "To be honest we didn't detect any changes whatsoever during this period – there were no differences in the economic performance of the cosmetic market."
The Czech Republic saw sluggish growth of 0.8% in 2009-2010, according to Euromonitor, an improvement on the 1.6% dip of 2008-2009. Growth projected in 2010-2011 is 2.4%. "We expect slow growth in the near future," says Levora. "Our companies and myself don't expect to see any negative change in years to come."
Hungary
Hard times
While some countries in eastern Europe proved resilient and emerged from the recession, Hungary did not. The country argued over its deficit with the International Monetary Fund (IMF) and its EU partners in summer 2010 and as 2011 gets underway the picture appears little brighter. "The recession is still going on, things are not getting better," says Istvan Muranyi, secretary general of the Association of Hungarian Cosmetics, Detergents and Cleanser Industries. "The cosmetics market is stagnating. We don't observe any strong declines – some sectors have gone up, some have gone down."
Precise data for Hungary is hard to obtain – figures are collated with chemical industry reports and the government does not translate them from Hungarian. "The gossip from major companies is that the market went down a bit in 2009-2010 but only by a little bit," says Muranyi.
He also points to a structural change during the recession, with customers trading down to low cost make-up at the expense of higher cost toiletries. "Hungary is really dominated by outside producers, more so than the European average level," he says. "Consumers have become more price critical than before. The market level of the private labels is not at the European average right now. It's the characteristic of the market, if you have more money you don't buy more soap; if you have less money you don't buy less soap. Basic toiletries have gone up in popularity because people have less money."
However, Muranyi believes the trend may have as much to do with long-term readjustments of the Hungarian economy as its current woes. "We only changed from a very different economic system 20-plus years ago," he explains. "It takes time to move up to the European level. The changes we're seeing at the moment are not dramatic – they're quite fine or subtle. It's difficult to forecast what will happen. Speed is a question – if people earn more money things will improve more quickly."
Bosnia & Herzegovina
Changing habits
In countries applying to join the EU, fortunes were also mixed. Bosnia & Herzegovina was hit hard by the 2009 economic downturn, with consumer disposable incomes declining significantly and unemployment and energy prices increasing. In response most consumers reduced their consumption of beauty and personal care products and shifted towards cheaper brands, according to Euromonitor data. However premium brands were, unexpectedly, more resilient than standard and economy products. The number of domestic manufacturers operating in Bosnia & Herzegovina remains limited, with the market dominated by multinationals such as Beiersdorf, L'Oréal and Procter & Gamble.
The recession has changed consumer habits in eastern Europe. In Bosnia & Herzegovina in 2009, direct sellers Avon and Oriflame, historically strong performers, lost value share to chained beauty and personal care retailers such as DM, CM and Kozmo, according to Euromonitor.
Serbia
Domestic reliance
In Serbia, the economic crisis brought a halt to a ten-year growth period enjoyed by beauty and personal care products. According to Euromonitor, Serbia's cosmetics market shrunk by 4% in 2008-2009, but rebounded by 11% last year and is expected to grow by 12.2% in 2010-2011. The position of domestic producers was boosted in 2009 as the economic crisis forced consumers to shift towards cheaper brands.
Croatia
Direct benefits
By comparison in Croatia Euromonitor reported that the beauty and personal care growth sector held steady and managed to remain around average negative growth for total retailing. Again there are changing trends to be seen from the economic woes. Colour cosmetics suffered the most from the economic downturn and sales of all premium products declined, while economy brands, private label and promotion driven packs dominated the market. In contrast to Bosnia & Herzegovina, direct sales companies flourished, selling almost 90% of their products through seasonal one-time offers and promotions. Euromonitor forecasts however that it could take Croatia until 2014 to reach peak sales of 2008.
Several sub-sectors also experienced varying fortunes. "Fragrance did not do very well in the Czech Republic and Slovakia while neighbouring Poland recorded 7% growth for mass fragrance while premium fragrance rose by 3.85%," says Milan Stábel, research analyst with Euromonitor, focusing on the 2008-2009 period. "Fragrance products carrying the name of popular individuals from the entertainment industry and sports have seen strong performances."
Lithuania
Avon
Avon Products Inc
Nivea
Beiersdorf AG
Oriflame
Oriflame Cosmetics SA
Poland
Avon
Avon Products Inc
Nivea
Beiersdorf AG
Gillette
Procter & Gamble Co
Romania
Avon
Avon Products Inc
Nivea
Beiersdorf AG
Oriflame
Oriflame Cosmetics SA
Russia
Oriflame
Oriflame Cosmetics SA
Avon
Avon Products Inc
Gillette
Procter & Gamble Co
Serbia
Nivea
Beiersdorf AG
Avon
Avon Products Inc
Oriflame
Oriflame Cosmetics SA
Slovakia
Avon
Avon Products Inc
Oriflame
Oriflame Cosmetics SA
Nivea
Beiersdorf AG
Slovenia
Nivea
Beiersdorf AG
L'Oréal Paris
L'Oréal Groupe
Garnier
L'Oréal Groupe
Romania & Slovenia
Ups & downs
Elsewhere, according to Euromonitor data, Romania has developed strongly, with growth of 5.7% during 2008-2009, 5.2% in 2009-2010 and projected growth of 6.2% in 2010-2011. Among the smaller nations, Slovenia's cosmetics market has essentially stagnated, shrinking by 0.8% in 2008-2009 and growing by 0.1% in 2009-2010 and a projected 1.5% in 2010-2011.
Slovakia
Innovative elements
In Slovakia, product innovation was key in attempts to revitalise a stagnant market. "Despite the economic recession, there was no halt to innovation of beauty and personal care products on the Slovak market," says Stabel. "In times of recession, product innovation is very much appreciated by consumers who look for greater benefits for their money. Consumers are looking for products with special added value, products with natural ingredients and convenient packaging. A growing number of women are looking for advice from cosmetics professionals or trained shop assistants in order to find products specifically aligned with their needs."
Bulgaria
Credit issues
In Bulgaria the cosmetics market stagnated in 2008-2009, grew by 2.5% in 2009-2010 and has 3% projected growth for 2010-2011. "Marginal growth was observed for products that are considered to be an absolute necessity by consumers, such as oral care," Euromonitor's latest in-country report for Bulgaria found. "Consumers with high incomes, however, continued their expenditure on premium products and therefore the slowdown was not as serious as expected."
This trend was exacerbated by the fact that smaller, national chains in several countries found it difficult to obtain credit for investment or advertising. In Bulgaria, for example, despite investment in quality improvement, its major companies such as Aroma AD, Alen Mak AD and Rubella Beauty AD were still unable to compete with large multinationals and shares continued to shrink.
Russia
Approaching saturation
While Russia is generally categorised outside eastern Europe as a market in its own right, changing trends in the country impact its neighbours. According to cosmetics and perfumery transaction company Intercharm, Russia's cosmetics sector is approaching saturation after a decade of double-figure annual growth. In 2009, the Russian cosmetic market was worth t7.25bn, but growth for the calendar year 2010 declined 7-8%. In a developing trend, Russian retailers are increasingly selling personal care product private label goods. Rigla launched around 60 health care and personal hygiene mass market products in 2010 and estimates such goods would account for 2% of its revenues by the year end.
Regional initiatives
There has been a good deal of regional company activity. Unilever's company report for 2009-2010 indicated personal care performed strongly in central and eastern Europe, with underlying sales growth up 7.6%. The company attributed this in part to successful innovations such as Dove body wash products aimed at men. Meanwhile Procter & Gamble in 2010 launched a Pro-Expert line of toothpastes and toothbrushes in parts of central and eastern Europe.
Eastern Europe also made a particularly strong contribution to the cosmetics and toiletries sector, with the successful relaunch of Dial4Men and men's deodorant brands such as Right Guard. Henkel reports developments in eastern Europe toiletries continued "in the upper single-digit range".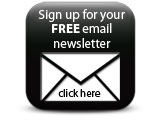 The long-term outlook is uncertain amid the recession's lingering impact on people's purchasing power. "People want to look and feel good, but will continue to be restrained by their budgets," says Stabel. "Changing legislation in the region is expected to empty consumers' wallets as strong austerity measures are being implemented. These feature increases in VAT, income or excise taxes in Slovakia and the Czech Republic. Hungary has taken a very different path by introducing special taxes for banking, energy, telecommunications and retail companies. Poland is avoiding implementation of strong austerity measures and plans to cut its fiscal deficit by cutting the budget."