Elemis takes British Airways partnership to new heights
The brand has developed new spa services at London Heathrow and New York's JFK airports
British spa brand Elemis has continued its partnership with British Airways by working with the airline to develop its travel spa programme. From December, passengers travelling on first or business class with British Airways will be able to take advantage of Elemis treatments at London's Heathrow Terminal 5, Terminal 3 and New York's JFK airport.
Working with British Airways, Elemis' Director of Marketing Oriele Frank created a completely new spa concept to help passengers find respite from their busy travel schedules. According to Elemis, the space has a "contemporary English feel" featuring translucent lighting, soft textures and natural colours to create a soothing experience.
Customers at the spa will be able to take advantage of a new treatment menu which includes new male grooming and brow treatments in partnership with HD Brows. Passengers can also use iPads within the spa space to browse and shop for Elemis products via the brand's online store.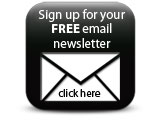 "Elemis is very proud to be continuing our British Airways agreement. The synergy of the two British brands is exceptional and since 2008 has continuously provided high standards of product offering, service and customer care in a therapeutic environment at airport lounges and on-board. We are excited to have re-developed a totally unique spa travel offering that will ensure that in the potentially stressful environment of international travel, there is still a little time to relax and de-stress."
Companies