Elemis uses drone technology for new overnight cream
The Pro-Collagen Overnight Matrix combines Padina pavonica, microalgae and wild indigo oligosaccharides to help restore skin's natural balance
Skin care brand Elemis has introduced a new overnight cream that features 'drone technology'.
The Pro-Collagen Overnight Matrix (£145) formula harnesses the power of Drone Peptide technology to reduce the signs of stress in skin.
The technology acts as a targeted delivery system by hydrating skin, making skin appear smoother and plumper.
Elemis co-founder Noella Gabriel, said: "The prolonged release of stress hormones in the skin causes a decrease of hyaluronic acid production, contributing to the breakdown of collagen and overall cellular ageing.
"Pro-Collagen Overnight Matrix has a smooth gel-cream texture that glazes over the face, creating a protective matrix that mimics the skin to seal in hydration, helping to prevent transepidermal water loss."
The formula also combines Padina pavonica, microalgae and wild indigo oligosaccharides, which are said to help restore stressed skin to its natural balance.
Peptide and hetra-peptide are infused within the cream, which work to protect the delivery of the actives and help penetrate the skin's surface.
Facialist Lisa Franklin has also used drone technology to fight free radicals in its products.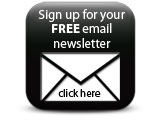 The product is due to launch in April.
Companies