Find the optimum texture of your cosmetic powders and pigments
Learn more about the Brabender Absorptometer "C" – 
an analytical method for measuring oil absorption
The Brabender Absorptometer "C" determines the oil absorption number of powdery materials such as carbon blacks, silica as well as of cosmetic powders and pigments.
The analysis of the oil absorption number (OAN) plays a key role during quality control for cosmetic raw and source materials.
A team of researchers in the areas of science and industry have been looking for a device that delivers reproducible and accurate results using the oil absorption method.
They found exactly what they were looking for with the Brabender Absorptometer "C" - a system which has so far mainly been used for the quality testing of carbon blacks.
Cosmetic pearlescent pigments as well as organic and inorganic dyes form the basis on which new makeup products are developed. They ensure a suitable surface quality within the entire range of colours.
The oil absorption number (OAN) is a crucial parameter during the quality analysis that describes the structure of free-flowing materials.
It is therefore directly related to the processing properties, which make a clear statement about the quality of the material with which the product was produced.
What is the Brabender Absorptometer "C"?
This tabletop instrument, equipped with a torque measurement system (dynamometer), is used for the precise and reproducible determination of the oil absorption number (OAN) of powdery materials.
The test method is based on the changes of the consistency of powdery materials during the absorption of oil measured by recording the torque during the mixing process.
Click here to read the full article
*By clicking this link you can download the complete article:
Reliable analysis of oil absorption – Brabender Absorptometer 'C' measures quality of cosmetic powders and pigments"
---
... where quality is measured.
Brabender GmbH & Co. KG develops, produces and distributes as a well-known manufacturer instruments and equipment for testing a broad range of material properties.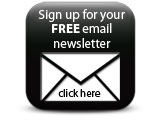 The range of application extends from laboratory equipment through to small-scale production. Our product portfolio provides applications of numerous industrial segments of the sectors food and chemical. The fields of deployment are located in quality control as well as in R&D.
Companies