Firmenich opens Global Perfumery Creative Centre in Singapore
The Swiss flavours and fragrances company is building on its history in the country with the new facility, said to offer world-class creation and innovation
Firmenich, the Swiss-based flavours and fragrances company, has opened a Global Perfumery Creative Centre in Singapore, in a move to expand its footprint in Asia.
The new centre is said to offer world-class capabilities for fragrance creation, innovation and customer insights, bringing together Firmenich's main divisions of Fine Fragrance, Body Care and Home Care, according to the company.
Gilbert Ghostine, CEO of Firmenich, said: "This new creative facility reinforces our commitment to deliver the most innovative, consumer-focused fragrance solutions to our clients and their consumers."
The company has had a presence in Singapore since 1974, and its latest expansion comes as Switzerland and Singapore are celebrating their 50th anniversary of diplomatic relations this year.
"Firmenich's Global Perfumery Creative Centre is a significant addition to Singapore's ecosystem for consumer businesses, and a strong testament to Singapore's attractiveness as a global business and innovation hub," said Dr Beh Swan Gin, Chairman of the Singapore Economic Development Board, who officiated the inauguration ceremony for the centre.
"It builds on and expands the integral role that Singapore plays in Firmenich's growth in Asia Pacific."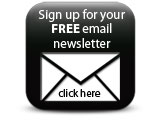 Firmenich said that its new Creative Centre will enable it to work more closely with clients to create fragrances that will appeal to a wide range of consumers globally.
Companies