Firmenich reports annual results
Firmenich has published its annual results for the fiscal year ended 30 June 2014
Firmenich has published its annual results for the fiscal year ended 30 June 2014.
The privately owned fragrance and flavour creator posted sales of CHF2.95bn, an increase of 7% in local currencies and 2% in Swiss Francs, its reporting currency.
The company recorded increases in all business segments and in all geographic regions, as it pursued growth opportunities in both developed and high-growth markets. The firm also 'sharpened its focus on innovation this year as it strengthened its portfolio with increasing technology-driven solutions'.
Firmenich focused on expanding its global presence during the year, opening a new development centre with laboratories in Mumbai to increase its creation capabilities for client-tailored solutions in Asia, and furthering its presence in China with new offices in Guangzhou.
The company continued to invest 10% of its annual turnover in research and filed 23 new patent applications during the year, leading to 'the development of new solutions to enhance consumer experiences'.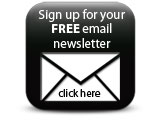 In addition, Firmenich launched its ninth annual independently validated sustainability report, which said that the company made solid progress on all tracked environmental indicators compared with its fiscal year 2009 baseline, bringing it closer to meeting its strategic 2015 sustainability goals.
Companies