France – feeling the pinch
Colour Cosmetics | Fragrance | Skin Care
The real impact of the recession hampered sales in the French C&T market for much of 2009 but a rally from the mass market is helping to turn fortunes around. Emma Reinhold reports
Nina Ricci
The real impact of the recession hampered sales in the French C&T market for much of 2009 but a rally from the mass market is helping to turn fortunes around. Emma Reinhold reports
Despite hopes to the contrary, 2009 did not shape up to be the year of recovery so many in the French C&T industry had anticipated. The true impact of the recession which flattened C&T sales in France during 2008 began to bite and sales growth, however meagre, went into decline for the first time in five years. According to research analyst Euromonitor International, sales in France recorded a 0.1% drop last year, reaching €11.87bn, compared to €11.89bn in 2008.
A lack of consumer confidence particularly at the premium end of the market was blamed for the fall but even in commodity areas such as bath & shower, gains remained small. The hair care market saw a drop of 2.9% suggesting no sector was immune from the downturn. A hot summer did help to bring some surprises however with the sun care and depilatories sectors recording healthy increases of 6.1% and 5.4% respectively. And as the recession eased towards the end of the year the market did see sales rally, most evidently in the mass market.
"The market is doing better now and growing in most sub-sectors but consumers in France are still careful with their spending – they are looking for lower prices on lots of products and price promotions are widespread. However the French consumer will not compromise on quality," explains Mylan Nguyen, research analyst Euromonitor.
The growth of the mass market in France is not entirely a product of the recession however. Its popularity is part of a wider shift in consumer spending patterns, as Hervé Lesieur, president, Payot explains: "If you look back at the last 15 years, mass market takes market share most years," he tells SPC. "The recession has affected consumer purchasing power but it's not only the crisis of the last two years. Consumers are buying in both mass and selective channels – they might buy their cleanser and toner from Carrefour but as far as anti-ageing they will continue to buy selective brands as well."
The biggest winners in this shift have been the supermarkets and hypermarkets. Euromonitor says these retailers were the key channel for beauty and personal care in France in 2009 with the more dynamic companies introducing private label lines and retail initiatives that have blurred the lines between the mass and selective channels. Carrefour for instance launched a new hypermarket concept in August at its stores in Ecully and Venissieux. Carrefour planet offers eight specialist areas including a beauty area dedicated to brands such as Nivea, Bourjois, L'Oréal Paris and Gemey-Maybelline. Innovations include a virtual mirror where customers can test make-up products at interactive terminals, a €10 hairstyling service and an exclusive shop-in-shop concept in partnership with Réserves Naturelles selling make-up, jewellery and accessories.
Specialist retailers and department stores which have succumbed to the shift in consumer spending are finding ways to claw back market share however.
"Price is very important but consumers are still looking for creativity and differentiation in their products and at the point of sale. They can be seduced by a strong story and high perceived value," explains Margerie Barbes-Petit, brand director, Parfums Nina Ricci. "Strong partnerships and initiatives can enable brands and retailers to entertain the consumer at the point of sale."
Innovation at the point of sale is key to attracting consumers, according to Barbes-Petit, and the brand is hoping to do just that with a new retail initiative for its latest fragrance launch Nina L'Elixir. The brand has collaborated with Sony's Singstar game to promote the face of the new fragrance, British singer Florrie (pictured right). Customers will be given the chance to sing Florrie's new interpretation of Blondie's Sunday Girl (used in the advertising of the new fragrance) and compare themselves to the singer. Consumers who give the best performances will be in with the chance of winning Nina products and a Playstation 3 console. The event will be promoted in store as well as on social networking sites such as Facebook.
"We are doing things differently – no one else is doing this," she adds.
Total
11892.2
11877.0
-0.1
Baby care
172.3
172.9
0.9
Bath & shower products
815.6
833.0
2.1
Colour cosmetics
1220.9
1251.7
2.5
Deodorants
598.8
613.0
2.4
Depilatories
185.7
195.7
5.4
Fragrance
1849.2
1823.7
-1.4
Hair care
1783.5
1731.3
-2.9
Male grooming
980.1
994.3
1.5
Oral care
812.1
806.0
-0.7
Skin care
3034.3
3019.8
-0.5
Sun care
315.4
334.7
6.1
Green overtures
The natural and organic market continues to make strides into the mainstream in France, and despite the economic downturn the sector has remained strong.
"Organic C&T products are still quite small in France but it's growing," explains Nguyen. "There is a demand for simple, natural products. The consumer wants to know what is in their product so we have seen lots of free-from launches."
The retail environment for natural and organic products is also changing, most notably with the merger this year of natural beauty retailer Biu Beauté with Paris standalone boutique and e-commerce site, Mademoiselle Bio. The two will trade under the single Mademoiselle Bio name and is the first multi-channel certified organic beauty retailer in France, according to the company. The agreement will bring nine stores to Paris and the company plans to expand its website to cater for shoppers in Europe.
Natural and organic colour cosmetics sales are increasing by over 20% a year as more mass market brands such as Bourjois launch references
The greening of the French beauty industry is set to continue with the passing in July of the 'Grenelle' law. Under the new law it is mandatory for manufacturers to state the environmental credentials of a product, such as its carbon footprint, on the packaging.
"French consumers expect manufacturers to be ecological in their philosophy and their brand positioning but also environmentally friendly and sustainable," adds Nguyen citing Brazilian brand Natura, which has a flagship boutique in Paris, as an example.
Within natural and organic product development, skin care remains the most popular sector with French consumers, accounting for 60% of the €250m market, according to Cosmébio and Organic Monitor.
Brand development has been particularly fervent in the mainstream with L'Oréal launching a number of bio products to its brand portfolio.
Garnier introduced Bio Active, an organic range of cleansers, moisturisers and anti-ageing products enriched with aloe vera and samphire and certified organic by Ecocert and Cosmébio.
Mixa meanwhile has targeted the over 50s with the launch of Biovital, an Ecocert and Cosmébio certified line said to contain 99% ingredients from natural origins. The products contain argan oil and calcium, which promise to nourish thinning, fragile skin.
Caudalie has also targeted dehydrated and sensitive skin with the launch of La Crème Sorbet Vinosource. The gel texture formula contains 97% natural ingredients. And Nuxe has extended its Bio Beauté organic skin care line with Eau de soin aux fruits vitaminées, a facial spritz, said to moisturise, energise and revive radiance thanks to a blend of apricot oil, omega 6 and 9 and kiwi fruit extract.
Colour cosmetics with natural and organic claims have also been an area of significant growth. According to Organic Monitor, France is experiencing the fastest growth in natural and organic cosmetics, with sales increasing by over 20% a year. As with skin care the market is filtering down from the niche and premium sectors into the mass market and the choice of products is increasing.
Bourjois, which has already entered the natural and organic colour arena with Une, launched an organic foundation and concealer to its flagship brand. New Bio Détox Foundation and Anti-Puffiness Concealer are claimed to contain 98.8% ingredients of natural origin, with the foundation containing 21.9% from organic farming, and the concealer 14.4%. Also new from the brand is Sweet Kiss Naturel, a 100% natural lipstick range. Nuxe's Bio Beauté meanwhile launched the first certified organic and hypoallergenic mineral powder foundation.
L'Oréal Paris
L'Oréal Groupe
Yves Rocher
Yves Rocher SA
Garnier
L'Oréal Groupe
Nivea
Beiersdorf
Gillette
Procter & Gamble
Christian Dior
LVMH
Lancôme
L'Oréal Groupe
Gemey/Maybelline/Jade
L'Oréal Groupe
Chanel
Chanel SA
Signal
Unilever Group/td>
Store based retailing
88.8
Grocery retailers
48.3
Non-grocery retailers
40.5
Other grocery retailers
0
Non-store retailing
11.2
Innovation abounds
As consumers continue to rationalise their spend, manufacturers in both the mass and premium sectors are having to work harder than ever to secure that spend.
"Consumers are more aware of the real value of the products they buy," explains Barbes-Petit. "They are ready to spend a certain amount of money but they expect more and are very demanding. If there is a real innovation they are more loyal."
Nguyen agrees. "Innovation is a big trend," she tells SPC. "Manufacturers are innovating and launching new references to keep customers interested and to keep prices stable."
Within skin care this innovation has taken the form of more specialised treatments, addressing specific skin care problems, particularly at the premium end of the market.
SkinCeuticals for instance, part of L'Oréal's Active Cosmetics group, launched Pigment Regulator, a brightening treatment said to improve the look of uneven skin tone, brown spots and dark patches caused by UV exposure. Decléor meanwhile addressed sensitive skin launching Harmonie Calm, a four sku line that is claimed to soothe and comfort thanks to a formula containing Lacto Calm which infuses the skin with carbohydrates, proteins and minerals that target the causes of sensitivity as well as strengthening and protecting the skin. And Payot's new AOX Complete Rejuventating Eye Care product is described as a 'specific response for a specific area'. The product promises to decongest the eye contour area, reducing puffiness and dark circles, while reducing the appearance of fine lines and wrinkles.
Within the anti-ageing sector, the serum has reigned supreme. Givenchy has taken inspiration from the vaccination concept for its new anti-ageing serum, Vax'In For Youth. The serum is said to reinforce skin cell protection as well as cell self-repair mechanisms. Guerlain meanwhile has harnessed the healing power of honey and royal jelly (the bee is Guerlain's iconic emblem) for the launch of Abeille Royale Youth Serum. The product is claimed to help stimulate the skin's natural healing process, enabling it to repair wrinkles as well as plumping and firming skin.
Natural and organic colour cosmetics sales are increasing by over 20% a year as more mass market brands such as Bourjois launch references
And Bulgari's new Source Defense Serum, containing the brand's signaure Gem Essence is claimed to boost skin cell energy which helps skin fight the signs of ageing whilst protecting it against further free radical damage.
For the fragrance market, innovations or more specifically new launches are always met with controversy by the industry. The number of fragrance launches churned out each year has continued apace but the downturn has seen numbers fall slightly.
Reworking a classic has been a key way for fragrance houses to add innovation without the risks associated with launching a completely new scent.
YSL Beauté reworked its classic Opium scent, updating it for a younger audience. Belle D'Opium features notes of Casablanca lily, sandalwood, gardenia, white pepper, jasmine and a narguile accord, whilst playing down the amber signature of the original. It also launched a new chapter in the Parisienne saga, Parisienne á l'Extreme. The more sensual fragrance has been deepened with notes of incense, patchouli and musk. Similarly, Lancôme updated its classic Trésor fragrance with Trésor In Love, and Guerlain's limited edition Shalimar Ode á la Vanille has a stronger focus on vanilla.
"There is still a growing part for novelties," says Barbes-Petit. "They represent 15-25% of the market but it is sometimes very complex for consumers to find their way. There is still room for innovation, if it is done properly."
The outlook for the French C&T market is much more optimistic than a year ago and there is general agreement that there has been a slight shift in sales with the market doing better. Preliminary figures from NPD (June 2010 to date) show a 2.8% increase in the overall market compared to a year ago with fragrance up 2.3%, skin care up 1.4% and colour cosmetics growing 6.7%.
In addition, French finance minister Christine Lagarde said in September that the economy is expected to grow by at least 1.5% in 2010 and 2.5% in 2012 as France recovers from the economic downturn.
However, Lesieur warns the rallying economy alone is not enough to ensure C&T growth. "There has been positive growth this year but the market is flat and it's difficult to grow in a flat market," he warns.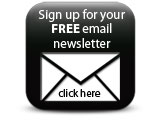 The solution, says Nguyen, is more innovation. "To keep growth in the market will depend on what manufacturers are offering. They must keep the consumer interested with new products and more communication activity."