Government grant supports Tasmania extracts
Essential Oils of Tasmania has received a $1.1 million grant to commercialise perfume made from pearls
Australia based Essential Oils of Tasmania (EOT), a subsidiary of Atlas Pearls and Perfumes, has received a AUD$1,134,208 grant from Commercialisation Australia to support the commercialisation of its proprietary extraction technology and the production of fragrance ingredients from Australian indigenous botanicals and marine (pearls and seaweed) and fungal products.
The company said its new manufacturing facility in Tasmania will be Australia's first supercritical fluid extraction plant using CO2 for the extraction of ingredients and bioactive compounds. The project will also create demand for active ingredients obtained from pearl shells, according to EOT, and generate demand for other Australian cosmetic and perfume ingredients, as well as creating jobs in Tasmania.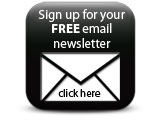 Atlas operates pearl farms across the Indonesian archipelago, including Bali, Flores and West Papua. In 2013 it acquired EOT and is currently developing a range of proprietary products including pearl powder, pearl proteins, pearl volatiles and fire tree for the luxury market.