Green Luxury: T-LAB Professional makes it possible
T-LAB Professional is the first brand which has combined beauty academy and salon chain expertise with natural formulations and luxurious brand look
We innovate the future of luxury, guarding tradition of the exquisite natural beauty and bright aura. Our mission was to create premium high-performance products that deliver visible results driven by nature and integrated by deep scientific approach.
T-LAB Professional Design Atelier was inspired by nature being full of bright colours and their combinations. We were inspired by natural symphony of colourful flowers, blue oceans, green fields, golden sunrise and sparkling-white snow mountains.
We were inspired by bright, elegant and luxurious nature – a timeless source of health and beauty.
T-LAB Professional luxurious packaging manifests bright colours of nature and reflects shades of healing flower extracts inside each flacon.
Sustainable luxury is a part of our DNA and the baseline of everything we do. It is not an eco-friendly product seeking a premium image but instead, it is a luxury product with sustainable values.
It is another option to saving the planet since we would be channeling our purchasing power to where we might do the least harm — by buying sustainable long-lasting luxury goods.
Sustainable luxury offers people fulfillment of their individual desires by introducing better consumer choices: they call for extraordinary creativity and design, they are made of exceptional ingredients and durable precious materials.
As a cosmopolitan family-owned Beauty Brand T-LAB Professional is committed to organic globally sourced precious, sustainable & fair-trade ingredients.
Luxury products have implicit sustainability built in as they don't go out of fashion and are life-long love products and long-lasting products which also decrease our self-consumption.
T-LAB Professional flacons may last forever, you can refill them and use again and again, enjoying the high quality of the unique craftsmanship.   We made it possible to produce ethical products that benefit people and the planet.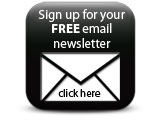 If you would like to become T-LAB Professional Partner in your country, please contact tlab@vtholding.com.
Featured Companies