How autophagy is inspiring skin care actives
Nobel-prize winning science is inspiring anti-pollution ingredients at Incospharm
This year's Nobel Prize in Physiology or Medicine went to Yoshinori Ohsumi to acknowledge his work on discovering the mechanisms of autophagy.
Autophagy is the fundamental process by which various components of cells are broken down and reused.
I hope that we start seeing more cosmetic products with autophagy inducing ingredients."
Ohsumi first observed the process using baker's yeast. From this he was able to understand the basic mechanisms for autophagy and later observed that a similar process is seen in cells within the human body.
At this month's in-cosmetics Formulations Summit, Keedon Park, President and CEO at Incospharm Corporation, explained how the breakthrough has benefitted the cosmetics industry. and how Incospharm has been working on improving our understanding of what autophagy means for the skin.
Skin cells
CK-12 Foundation
via Wikimedia Commons
The science is still in its infancy, with a history of just 12 years or so of research, but it is already helping formulators improve skin care products.
Autophagy plays a key role in preventing cancer as well as ageing.
Park explained: "Life and death decisions about a single cell are dictated by autophagy." In order to prevent skin cells from dying, it is important to maintain autophagic flux.
The mechanism could also be harnessed to help limit the damage caused by pollution. Park explained that Incospharm has developed Aquatide TripleShield, which can induce autophagy in skin cells. He said: "We designed it to repel pollutants, rather than collect them."
The active is specifically designed for stressed or sensitive skin and can help protect the skin from heavy metals in the air as well as common allergen pollen. Trials demonstrated that 80% of patients saw an improvement in their skin after use.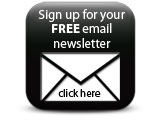 Park added: "I hope autophagy is not going to be a trend that disappears in a few years. I hope that we start seeing more cosmetic products with autophagy inducing ingredients."