Immediate and contact free evaluation of the skin/hair temperature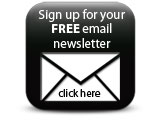 Dermscan has recently purchased an infra-red camera Ti300 of FLUKE. The infra-red thermography enables to evaluate, contact free and in a real time, the cutaneous temperature of the body by measuring its radiant heat. We can quantify and visualise among others:
effects on the skin vascularisation: soothing product, cold extremity treatment, etc.
cooling or heating action: anti heavy legs product, after-sun lotion, etc.
anti-cellulite efficacy
protective effect of hair products regarding straightener, hair dryer, etc.
Companies