Inolex introduces next-generation conditioning ingredients
This joins it patented range of conditioning ingredients for natural products
Inolex has expanded its 100% natural amino lipid technology platform with AminoSensyl HC and AminoSensyl SC, part of its patented range of conditioning ingredients for the naturals sector.
AminoSensyl HC is a pre-neutralised system that provides high performance and ease of formulation in hair products; it contains brassicyl valinate esylate, which has a better aquatic toxicity profile than traditional conditioning cationic surfactants.
Meanwhile, AminoSensyl SC is designed for use in luxury skin care products.
It combines brassicyl valinate esylate with non-ionic structuring agents for greater ease of formulation.
The technology can create self-emulsifying formulas that stabilise high oil loads and deliver a soft velvety feel while being gentle to the skin and eyes.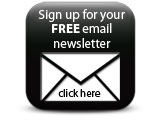 Featured Companies