Intimate skin care brand Rosebud promotes vaginal care with new bamboo wipes
The products are recommended to be used after waxing, exercise and intercourse, but can be used anywhere on the body
US-based intimate skin care brand Rosebud has launched a line of sustainable cleansing wipes.
The bamboo Refresh Intimate & Body Cleansing Wipes (US$23) are blended with aloe, purified water, witch hazel, tea tree and lavender.
While the products are designed to be used on all parts of the body, the brand recommends using them on intimate areas before and after waxing, exercise and intercourse.
"We are happy to share our Refresh Wipes as another way to support sexual health and confidence through all cycles of a woman's life," said Rosebud's founder Christine Marie Mason.
"The vulvar and vaginal skin is the most absorbent area of the human body, so we developed our OBGYN-approved Refresh Wipes with the highest quality, safe ingredients in mind that maintain a healthy pH balance."
The brand also offers skin care products to moisturise and smooth skin.
Customers can shop the line via rosewoman.com.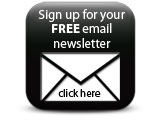 Companies