Investor or loan? 'The Apprentice' candidate and Insu Beauty founder Iasha Masood weighs in on how to finance a new business
After being 'fired' from the BBC's reality TV show in 2019, Masood ripped up her business plan and started again with her beauty venture, Insu Beauty
Iasha Masood does not deny her appearance on last year's BBC series The Apprentice gave her the publicity she needed to get her new business off the ground.
But to ensure her business survived in a saturated market, it takes more than a reality show leg-up from Lord Sugar.
Iasha Masood
Without securing investment from the business tycoon, Masood soon had to make a 'Sophie's choice' decision: to seek another investor or take out a business loan.
While both options have their advantages and drawbacks, the fledgling entrepreneur landed on something of a middle route – onboarding a minority shareholder and taking out a loan – after conducting her own due diligence.
"You need to ask an investor what their end goal of that investment is going to be," Masood told Cosmetics Business.
"What I found when talking to investors was that their end goal was for me to eventually cash out, and that was something I really did not want to do. I had to say that I wanted to be part of the brand I'm building and drive it."
Masood entered the personal care sector with her electronic beauty tool brand, Insu Beauty, in September 2019, a month before she appeared in series 15 of the popular TV series.
Her aim was to create a brand that centred around good skin care, with products for consumers that delivered.
Insu Beauty's sonic skin cleanser rivals those of Foreo, and L'Oréal's soon-to-close Clarisonic, and has been hailed for its customisable features, with three brush heads in both silicone and brush formats to suit different skin types.
A personal decision
Despite opting for an investor to muster some of her brand's capital, Masood admits that if a founder truly believes in their brand, an investor might not be the right decision, even though it mitigates much of the risk involved with starting a business.
"I would say, if you truly believe in you and your business, don't get an investor. Get a business loan because investors are always going to have their goals and you'll have your goals and that's always going to be a point of friction," she said.
"It's a very personal decision for the individual founder, and people choose to go with investors because it's not their own money and it's safer, with less risk to them – the investor takes on the risk.
"But the trade-off that you're making is that you're going to have less control over your own business and that's when you really need to think about three four years down the line and how you will feel about that."
Masood referred to a conversation she had with a friend of British executive Karren Brady at a party after 'The Apprentice' that had a profound impact on her perspective on investors.
"I told him I'd launched into beauty and that I was in talks with an investor," she commented.
"He told me he'd had many businesses over the years but he'd never been happy with an investor and that if he could do it all over again he would have done it on his own because he didn't want someone else to have a piece of his business.
"And he said those words to me and they really stuck to me. That's exactly how I felt about Insu Beauty, it felt so personal and so special to me, and it's been so hard to create.
"You're risking all that by giving a piece of it to someone else that could have a say about its future and they're always going to be driven towards money."
As a result, she took out a business loan and partnered with a different investor that was willing to buy a smaller percentage of her brand, which she chose to keep private.
"It's crazy to think that I was ready to give away a significant controlling part of my business to someone else, and I'd barely entered my first year of trading," she added.
The foundations of a business plan
While deciding whether to opt for an investor or loan might be a head scratcher for those launching start-ups, the one aspect of a new business that is non-negotiable is a foolproof business plan.
"The business plan is a pain in the arse, but it's so important," said the 27-year-old.
"Write down what's in your head and think it through carefully, because if there's one single thing in there and that doesn't add up, that's something a potential investor will pick up on."
Personal experience has also taught Masood the importance of risk management and not to leave out any details.
"There have been a number of occasions when I've gone to change something in my business plan that I wasn't sure about, but I'm so pleased I did," she said.
"A lot of people don't know this about my business but originally my business had three products that were going to launch, but I only launched one product because the others did not pass testing.
"One of the reasons I developed multiple products was that if something did happen or something fell through, I always had another product, and that meant that the business wasn't going to fail before it had even started. And I was really lucky I did that."
Specifically for beauty businesses, Masood also recommends dedicating attention to marketing.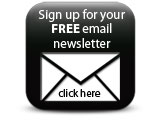 "Understanding the market is key, it's very saturated and you need to show your point of difference and also back it up with some solid marketing, no beauty business can get off the ground without marketing," she added.
Companies