It'S Skin is helping customers hydrate with 4 new face mists
The products are designed to be used post cleanse, on top of make-up or whenever skin feels dry
South Korean beauty brand It'S Skin Power 10 has developed a new range of face mists designed to restore skin's equilibrium.
The Formula Vb Sebum mist features an oil-controlling formula, thanks to its blend of vitamin B6, meanwhile, the Formula Gf Moisture Mist is designed to help plump skin and lock in moisture; both products are water-based.
Available in a milk-based mist is its Formula Ve Nutrition Mist and Formula Vc Vitaful Mist, which work to improve skin's radiance and brighten the complexion respectively.
The brand recommends using the mists whenever skin feels dry, after cleansing or on top of make-up to help refresh skin.
Retailing at £18.95, the products are now available from Beauty Bay and Fenella's Choices.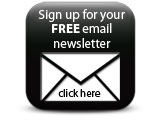 Companies