L'Oréal and ModiFace partner with Facebook on AR beauty experiences
Brands set to roll out augmented reality make-up services on the site include Maybelline, L'Oréal Paris and NYX
L'Oréal and its augmented reality (AR) platform ModiFace is collaborating with Facebook to allow consumers to virtually try on beauty products from its wide roster of brands.
The social media site's 2 billion users will be able to try on make-up looks from brands including Maybelline, L'Oréal Paris, NYX Professional Makeup, Lancôme, Giorgio Armani, Yves Saint Laurent, Urban Decay and Shu Uemura, with NYX set to be the first to launch its AR beauty experience at the end of this month.
Lubomira Rochet, Chief Digital Officer at L'Oréal, said: "Facebook and L'Oréal share the vision that augmented reality is becoming key for product and brand discovery and purchase.
"We are at that magical moment when technologies have matured enough and consumer appetite for using them is growing everywhere. We are very excited about that new step in our long term partnership with Facebook."
The partnership follows the launch of Facebook's latest AR ad solution, which allows consumers in the US to virtually try on products from brands including Sephora and Michael Kors.
Will Platt-Higgins, VP of Global Account Partnerships at Facebook, added: "People want new ways to experience products and services and Facebook's augmented reality platform can make that happen today.
"By bringing AR into the mainstream, L'Oréal and Modiface are reshaping the beauty experience and we're thrilled to see this brought to life on Facebook."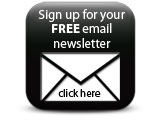 L'Oréal acquired ModiFace in March in a bid to accelerate its digital strategy across its 34 beauty brands.
Watch NYX's Facebook AR experience demonstration: