L'Oréal breaks into bespoke hair care with new incubator brand
The new Color&Co at-home hair dye brand was inspired by consumers increasingly asking the beauty giant for personalised experiences
L'Oréal's latest incubated brand is betting on personalised hair care as the future of the category.
Called Color&Co, the new at-home colour brand enables customers to receive a custom consultation at home via live video chat with a professional stylist, or opt for a questionnaire.
A custom dye is then created and shipped to the customer's choice of location. The service is currently only available in the US.
The bespoke hair care trend has been building momentum in recent years with both corporates and indies investing in the technology.
Wella Professionals launched its take on the movement with Colour DJ in April 2018.
Meanwhile, US challenger brands Prose and eSalons helped to bring the bespoke at-home hair care trend into the mainstream.
Prices for a Color&Co dye start from $19.90 and there is also the option for a subscription delivery.
Guive Balooch, VP of L'Oréal's Technology Incubator, an arm of L'Oréal's Research & Innovation Division, said that personalisation is increasingly becoming a cornerstone of the French beauty giant's business strategy.
"Hair colour results depend on a variety of factors, so it was important to develop highly accurate new technology that could deliver unprecedented at-home shade precision," he said.
"For the first time, we are able to offer an almost endless variety of color options for at-home application."
According to L'Oréal, colourists chosen to be a part of the 'Color&Co Collective' are able to use the new service to supplement their income.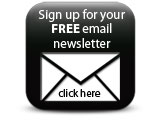 Kari Jefferson, a Color&Co stylist, added: "The programme is super flexible and has offered me the financial freedom that I need."
Companies