Lancôme invests in microbiome research with new Génifique serum
The brand's first Génifique serum was released ten years ago
Lancôme has revealed a new version of its cult Génifique skin serum.
The brand's new Advanced Génifique product, released a decade after its original product, is enriched with seven pre and probiotic fractions, which act on the skin's microbiome.
The skin's microbiome is unique to each consumer and is a beneficial ecosystem of microorganisms, and its balance is essential to skin health and appearance.
Its three key roles include protecting skin, regulating inflammation and repairing skin's barrier.
This new Génifique formula is said to help skin repair, feel stronger and appear younger looking, by delivering essential resources such as sugars, amino acids and lipids to defend and benefit skin.
"We know microbiome science is a promising new field of research, that has the potential to offer endless possibilities in terms of our overall health and skin care, said Françoise Lehmann, Lancôme International's Global Brand President.
"That's why we are very proud to launch the new Advanced Génifique, which harnesses microbiome science and the research conducted by our own teams, in collaboration with the world's leading scientific experts."
To use, customers should apply a full pipet of the formula to the face and neck.
The product will be available from the end of August.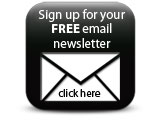 Companies