Launch success for Heaven's new online store
Heaven Skincare's new-look website has proved such a success with customers that many of its most famous products have sold out in just one week
Brand founder Deborah Mitchell and her team have been working round the clock to meet demand after the online store – at www.heavenskincare.com – was relaunched last week.
Shoppers were quick to snap up a number of bestsellers, including the sought-after Silver Bee Venom Mask, the vegan Nettle Anti-Ageing Cream and the new Teaser Tweezers, with many lines selling out in a matter of days.
The new website has been designed by London-based The Curious.Agency and offers visitors an easy to navigate shop front as well as a host of interactive features including help on finding the best products for your skin type, the latest tips and advice from Deborah's blog, creating your own wish-list, and a before and after selfie facility via the Heaven account page.
"While our old website did the job perfectly for many years I became aware over the last few months that it was lacking; you know, there's always something you may miss when trying to meet every one's needs," explains Deborah.
"But now I feel with our new Heaven site we have achieved exactly what we set out to do. Because it is far more interactive than before it means clients are more involved with the choices they make, from deciding what their skin care needs are to uploading photos to see the improvement after using our products.
"Our new website empowers them to discover their skin type and understand their own requirements, which is vital when choosing what to put on their face. Skin care is not one size fits all and I find so many people have been using the wrong moisturiser or cleanser for years.
"Because we are able to pinpoint specific needs at Heaven, we find that our clients' skin improves on first application and makes continued strides towards perfection.
"We have seen our online sales soar during the pandemic – people still want to treat themselves to something luxurious or create their favourite spa experience in the comfort of their own home. By making the website much easier to navigate and purchase from we have seen a higher basket price per sale, and many of our most-loved products have been selling out in just a few days, which means customers really love the new format."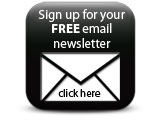 For more details on Heaven Skincare visit heavenskincare.com.
Featured Companies