Le Mini Macaron brings affordable gel manicure to the US through Ulta Beauty
The Asian nail care brand will be available to consumers stateside via Ulta
At-home gel manicure brand Le Mini Macaron has expanded into Ulta.
After a successful kickstarter campaign in 2015, founders Christina Kao and Francois-Xavier Humbert launched the brand into Asia, Europe and now the US.
Consumers stateside will be able to find the brand in 1,000 Ulta stores nationwide as well as on ulta.com.
"We are thrilled to be officially introducing Le Mini Macaron into the retail space in the US, and especially to be working with Ulta as our retail partner," said Kao.
"Le Mini Macaron is about making gel manicures (traditionally considered a splurge) something that is convenient, affordable, and accessible for everyone."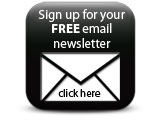 The brand is also stocked in Sephora (France, Middle East, China, Spain) and luxury department stores in Canada, Switzerland and Italy, Hong Kong.
Companies