Lebarde launches natural face moisturiser for normal to dry skin
Its 100% natural and organic ingredients nourish, hydrate, protect and rejuvenate the skin
The moisturiser is said to contain unique ingredients soured from Alp Mountains.
It contains:
3 Gold medal winning Caucasian mountain honeybee product. ( wax, made by Georgian mountain wild bees, 100% natural). Georgian Gold Bee has the longest proboscis -7.3 mm, which is the longest among the honey-bees available on the earth and so can extract nectar from the deepest nectar tissues where no other species can.
Royal plant (mountain wild cumin seeds)
The cream is 100% natural and can be used as a 3-in-1 product as it is suitable for face, neck and around the eye area.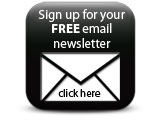 It can also be used as a day and night cream.
Rich in natural vitamins A and E
Natural antibacterial properties
100% free of artificial chemicals
High in natural fatty acids, vitamins, minerals and antioxidants
No synthetic or artificial ingredients, no chemicals, no preservatives, contains only natural and organic ingredients
Improves skin colour, firms, tightens and lifts
Prevents skin ageing, cleans skin pores, relieves stress and relaxes mind.