LipoTrue gears up for an amazing journey at in-cosmetics Global
Get on board with LipoTrue on an immersive Expedition to Innovation at in-cosmetics Global and be ready for an amazing journey to explore and to experience at booth E318, hall 7, the three different innovation expedition checkpoints stationed there.
In this immersive experience, discover LipoTrue's two in-cosmetics Global launches, Versillin and Årctalis and also get ready for the great unveiling of the most innovative active ingredient pre-launch in LipoTrue's portfolio and in the cosmetic market.
Decoding wrinkles: Following the Northern Lights
Furthermore, LipoTrue invites you to follow the Northern Lights and to discover Årctalis, through a Technical Seminar the first day of in-cosmetics, 17th April, at 16:10h.
Under the Northern Lights' skies, Årctalis has surfaced from 2,700m depth from an Arctic expedition in international waters near Greenland.
Årctalis is a marine active ingredient offering an excellent smoothing and firming effect. Årctalis enhances your natural glow and boosts skin hydration. Take in the aurora and let your skin daydream following the Northern Lights.
Webinar of Versillin's launch
If you missed yesterday's webinar live session of Versillin's launch and would like to watch it, please click here.
Versillin is a versican-derived and biomimetic peptide that boosts the fibrillin-versican-hyaluronan elastic-hydrated matrix, reinforcing the connective tissue of the dermis and the beauty columns (skin ligaments) to anchor and fasten the skin.
The overall benefit is an increase in firmness and viscoelasticity to reposition the beauty columns into their original position. Dare to reposition your beauty for a secret scalpel-free retouch.
Visit LipoTrue at booth E318, hall 7.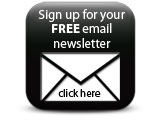 *Versillin and Årctalis are registered trademark ingredients of LipoTrue
Featured Companies