Lipotec's advanced botanical ingredient demonstrates brightening effect
A continuous turnover of the epidermal cells or keratinocytes, with the newly produced cells replacing the old ones, takes place on the skin surface.
This process is essential to maintain skin homeostasis for a bright and radiant appearance, and can be altered with ageing or aggressions like harsh weather conditions or sun radiation.
ACTIZYME advanced botanical ingredient is a fungi-derived protease that mimics the activity of endogenous cathepsin D to improve cell renewal specifically in the skin surface, without irritation and barrier damage.
A recent clinical study has demonstrated the ability of this botanical ingredient to enhance clarity and luminosity of the skin thanks to the effective and safe desquamation that it offers.
The new in vivo was performed on 21 Indian volunteers between 19 and 46 years old with skin phototype (Fitzpatrick) IV that applied a cream containing 2% ingredient on half face and a placebo cream on the other half, twice a day for 30 days.
Luminance and the individual typological angle were measured by means of a spectrophotometer and high-resolution images were also obtained. At the end of the treatment a brighter skin tone was observed, as well as a visible lightening effect.
On the self-evaluation questionnaire, the 100% of volunteers perceived a noticeable clearer skin complexion and a more luminous face.
ACTIZYME advanced botanical ingredient can be incorporated into any face and body care formulation to offer a peeling effect, especially in those developed to improve and brighten the skin tone.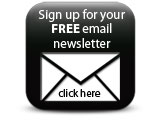 *ACTIZYME is a registered trademark ingredient of Lipotec
Featured Companies