Lush accused of fat shaming on Instagram
Consumers debate on social media whether the skin care brand's digital tactics to promote its screening of documentary 'What The Health' was fat shaming or just stating statistics
Lush has previously been praised for its inclusive marketing
Lush has been accused of fat shaming after a recent Instagram post was interpreted as taking a sidestep from inclusive and body positive marketing.
The brand posted on Instagram an image gallery promoting the screening of documentary What The Health.
The film, which screens in London tonight, aims to reveal what its creators call 'possibly the largest health cover-up of our time'.
According to the film's website, the makers expose the "collusion and corruption in government and big business that is costing us trillions of health care dollars, and keeping us sick".
Lush created an image gallery via Instagram quoting claims from the film, such as:
Source: Instagram/@Lush
However, a Twitter user flagged up the difference between a previous marketing campaign, where women of different shapes and sizes stand naked with their backs to the camera, with an Instagram post publicising the screening of a film called What The Health.
Fellow Twitter users also revealed their shock at the post.
The post also received criticism from opinion columns, such as lifestyle website The Pool.
The Pool's recent article regarding Lush's controversial post
But not everyone agreed that Lush contradicted its ethical beliefs by using plus sized models and citing obesity statistics.
Digital apologies
Lush took to Instagram to apologise to consumers who were hurt by the original post.
According to the Instagram post, Lush's Ethical Director hopes to open up a discussion about what else could be done to redeem the situation, writing:
"Who would you like to see talk about body image issues? Are there any films or content you think we should show?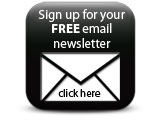 "Let's make an evening where we can come together, celebrate, discuss and educate on this really important issue of our time."
Companies