Lush expands its 'Naked' concept with further store rollout
To date, the ethical beauty brand has opened two other concept stores across Europe
Inside Lush's 'Naked' Milan store
Lush is preparing to open its first fully 'Naked' concept store in the UK this January.
Set to be unveiled on Manchester's Market Street, the shop will host a range of its plastic packaging-free alternative beauty products.
It follows the launch of its first naked make-up counter in November last year.
Lush has long waged war on the overuse of plastic packaging in cosmetics, which was the catalyst for its 'Naked' concept stores.
Today, the brand stocks blushes, highlighters, concealers, foundations, shampoos bars, soaps and skin care products without plastic packaging.
Also launching on the same day will be the brand's new skin care range, featuring facial oils, cleaners and an eye mask, which will be available worldwide.
Founder and Managing Director, Mark Constantine, said: "In Lush we work in an industry where the packaging costs the customer more than the product.
"Now, the customers needs to worry about how to recycle something they didn't want to buy in the first place."
Further committing to its naked concept, the brand has revealed a digital solution to product information with a new app launch.
Lush Lens will allow customers to receive information about the product using their smartphone camera, giving ingredient details and how-to demonstrations.
Constantine added: "If we can cut out all the plastic packaging, we can give our customers better value for money."
The store is set to open on 18 January and the first 100 customers will receive a Lush 'Fresher Than You' tote bag.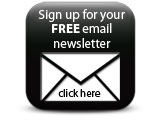 Companies