Lush opens Gorilla Gallery in Oxford Street flagship
Cosmetics retailer explores innovative fragrance retail set-up
The Smell of Freedom is one of Lush's most iconic Gorilla scents
Lush has put a creative spin on traditional fragrance retail set-ups with a collaborative art installation located at its flagship store on Oxford Street, London.
The installation pays homage to two of Lush's most popular Gorilla Perfumes fragrances: The Smell of Freedom and The Sun. Lush sought the help of East London design team Studio Xag to create the visual display; Studio Xag, which specialises in visual storytelling and bespoke installations, recently worked with Lush when it hosted its Scented Cinema at Lush Oxford Street.
The gallery puts Lush's Gorilla Perfumes centre stage
The gallery comprises two key installations that reflect the two scents. The Smell of Freedom installation aims to immerse the consumer in the three stories that inspired Lush Co-founder and Gorilla Perfumer Simon Constantine to create three scents, which were later blended to become The Smell of Freedom fragrance. The three stories stem from three people that Constantine met on his travels across the globe. The scents they inspired are said to act as "a portrait of their struggle, their strength, their hope and their unwavering determination. Meanwhile, The Sun installation is designed to impart a fifties feel, with the opportunity to relax in a retro drive-in cinema and listen to music by Simon and Garfunkel.
The Sun installation plays off a fifties vibe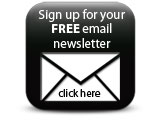 The Gorilla Gallery is free to enter and will be open to members of the public until 24 March. It is open daily between 10am-9pm and Sundays 11.30am-6pm. The gallery is using the hashtags #perfumeisart and #GorillaGallery. It is the first of a two-part series in 2016.
Companies