Lush reveals new Naked Innovation Film to promote bath products
The animated film was made in collaboration with award-winning illustrator Yukai Du
Lush has revealed its new Naked Innovation Film in collaboration with UK-based illustrator Yukai Du.
The film has been released to promote the brand's Christmas collection, of which 80% of its products have no packaging.
Tom Griffiths, Lush's Creative Lead, said: "Working with Yukai's handmade visual style hugely resonated with the aesthetics and fun we pack into our products.
"A creative partnership that worked seamlessly, resulting in a beautiful campaign across Lush's online and retail spaces, while sharing the innovation our new 'naked' range offers customers."
In the film, the range of naked products and the environmental benefits Lush is hoping to achieve are introduced.
Yukai Du said: "It was a great experience to collaborate with the Lush design team, I had a lot of fun creating all the artworks for the campaign.
"The liquid animation and the textures are essential parts of my work, they surprisingly fit the concept of Naked and I am really happy and proud of being a part of it".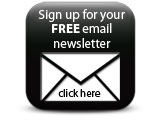 The Christmas range is available online and in stores across the UK.
Companies