Lynx gets behind the wheel with new air freshener range
The collection has bottled Lynx's hero scents, including Africa and Dark Temptation, in five different formats
Unilever-owned male grooming brand Lynx is getting behind the wheel with its debut range of car air fresheners.
In partnership with Custom Accessories Europe (CAE), the products will contain Lynx's hero fragrances including Africa, Dark Temptation, Ice Chill and Black and Gold.
The range will be available in a 3D hanging disc, square vent, gel can, mini vent and refillable vent (from £1.99).
Set to roll out in November, the products are designed to fit into any car.
"There is a very significant number of vehicle owners who currently don't shop the category and we believe this is down to a lack of high-quality fragrances and product design," said CAE's Director Simon King.
"The new Lynx programme will set new standards in terms of what consumers can expect from this category, which will substantially grow the market for our retail partners."
Meanwhile, Unilever's Global Licensing Director UK & Ireland, Julie McCleave, added: "We are delighted to bring consumers the fragrances they love in a new and exciting format.
"For the first time, our customers can bring the Lynx fragrances into their cars with the ultimate car accessory - a long-lasting air freshener with a modern and high-end design."
The products are designed to fit into any car and will roll out this month.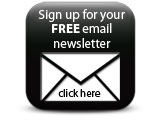 Companies