Madam CJ Walker honoured with new hair care tribute
Sundial Brands launches collection celebrating the entrepreneur
By Scurlock Studio via Wikimedia Commons
Sundial Brands, a leading skin care and hair care manufacturer, has announced the launch of its first prestige hair care brand. The Madam C. J. Walker Beauty Culture brand, which features 25 different products over four collections, will launch exclusively in Sephora stores and on sephora.com next month.
The new collection has been created to celebrate the life, legacy and impact of Madam CJ Walker, a visionary entrepreneur and philanthropist famous for being America's first female self- made millionaire. The Madam C.J. Walker Beauty Culture brand's products feature all­ new formulations created with the highest quality natural ingredients and performance ­driven innovation to "inspire every woman to be unapologetic in the expression of her individual beauty",according to the brand.
The range is designed to be suitable for all hair types. Walker was notable as the first person to create hair care products designed specifically for African­-American hair textures, and the Madam CJ Walker Beauty Culture brand aims to reflect this, with its four collections celebrating the beauty of individuality: the Jamaican Black Castor & Murumuru Collection, which includes Defining Butter Crème and Twist, Lock & Seal Lotion; Brassica Seed & Shea Oils Collection, featuring Silkening Blow­Out Creme and Shine & Hold Spray; Coconut & Moringa Oils Collection, with Humidity Block Curl Gel and Flyaway Curl Control Serum; and finally the Dream Come True Collection, which includes Wonderful Pre­Wash Protein Treatment and Wonderful Deep Conditioning Masque.
Sundial CEO Richelieu Dennis said that in creating the new brand, he wanted to celebrate Walker as a trailblazer who made beauty accessible to women of colour, noting that she is often overlooked alongside other major beauty influencers such as Estée Lauder, Elizabeth Arden and Coco Chanel. He added: "We want to make sure that the world knows how she impacted the culture of beauty, how she helped women of colour not just around beauty but around confidence, around economic empowerment."
By partnering with Sephora, Dennis hopes to be able to spread Walker's impact and the benefit of the brand on a wider scale. Priya Venkatesh, Vice President of Merchandising at Sephora, commented: "The launch of Madam CJ Walker Beauty Culture is a celebrated moment at Sephora. We are thrilled to be the exclusive retail partner for such an all­encompassing brand with a rich and powerful history in hair care and exciting vision for the future."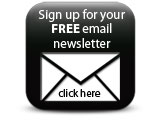 A'Lelia Bundles, Walker's great­-great­-grandaughter, also worked with the brand to make sure that its values and principles remained true to Walker's original aesthetic. She commented: "In one of her last speeches, Madam Walker emphasised the importance of healthy hair – whether curly- kinky, straight, wavy, or in ­between, each style is beautiful in its own uniqueness. With this line, every woman can have healthier hair while also confidently expressing her beauty in the best way possible – hers."
Companies