Max Factor launches Colour Intensifying Balm
Max Factor has launched a lip balm that allows colour to be built up to the desired intensity, from a subtle sheen to extreme colour. Colour Intensifying Balm (£8.99) builds in intensity with every layer, thanks to the fine mica particles in its formula. They not only enable the balm to build smoothly but also increase light reflection in the pigment, resulting in greater colour intensity. With 70% occlusives and emollients, such as mango butter, shea butter and cocoa butter, it is also an effective moisturiser for the lips.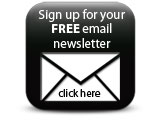 Colour Intensifying Balm is available in nine shades: Charming Coral, Classy Cherry, Exquisite Caramel, Luscious Red, Posh Poppy, Refined Rose, Rich Chocolate, Sumptuous Candy and Voluptuous Pink.
Companies