Maybelline appoints Victoria's Secret angel Estelle Chen as new face
The French-Chinese model joins Gigi Hadid, Adriana Lima and Josephine Skriver as a spokeswoman for the brand
Maybelline New York has signed 21-year-old French-Chinese model Estelle Chen to be the brand's newest face.
Chen was first scouted at 13-years-old and became internationally recognised in 2015 after walking for Louis Vuitton, Miu Miu and Kenzo.
She has since walked in shows for Chanel, Dior, Dolce & Gabbana, Elie Saab, Jean Paul Gaultier and Fendi.
But her career took off after appearing in a Victoria's Secret fashion show in 2017 and again in 2018.
Image via Instagram @chen_estelle
"We're so thrilled to have Estelle join the Maybelline New York family," said its Global Brand President Trisha Ayyagari.
"Estelle's diverse background lends to her versatile, down-to-earth character that makes her relatable to our global customer."
Chen, who was born and raised in Paris to Chinese parents, added: "I am blessed to be a part of the Maybelline New York family and join the roster of powerhouse spokeswomen past, present and future.
"To stand with a brand that is such a trailblazer in the industry, consistently pushing the boundaries of innovation and establishing future trends, while empowering women to recognise their true potential has left me inspired and overjoyed."
She joins Maybelline's roster of spokeswomen including Gigi Hadid, Adriana Lima, Josephine Skriver and Emily DiDonato.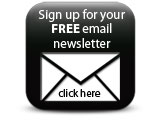 Companies