Maybelline creates new YouTube video series with Nikkie de Jager
The beauty influencer will host the brand's new I MakeUp Like This social media series
Maybelline New York has announced a new partnership with beauty influencer Nikkie de Jager.
The vlogger, with more than 6.6 million YouTube subscribers, will work with the L'Oréal-owned brand to host the I MakeUp Like This video series.
Due to air from 2 October, the ten episode YouTube series will feature ten guest micro-influencers, one appearing per episode, who will take on a make-up trend challenge with de Jager.
Viewers can also expect 'achievable' beauty looks and previews of unreleased products.
"This series was inspired by our consumers who look to us for make-up tips and hacks on our social channels every day. We saw an opportunity to bring the brand's expertise to life in a bigger way," said Amy Whang, Senior Vice President Marketing Maybelline New York.
Each guest micro-influencer will be picked via a social media competition.
To enter, beauty fans with more than 500 followers can submit a 60 second Instagram video creating their favourite eyeliner look using #maybellinecontest and #mnyitlook.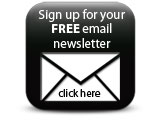 "Maybelline provides an amazing platform for beauty and make-up and I am a firm believer in supporting the next generation of beauty stars," said de Jager. "With this series, I hope to inspire new and existing fans and showcase the power of make-up."
Companies