Men are more likely to buy cosmetics if marketed as genderless
British men claim by removing gender from beauty products it removes the stigma of purchasing and using the item
David Beckham (centre) and L'Oréal's new brand House 99 relies heavily on overtly masculine branding
Nearly a third of British men would buy cosmetics if they were marketed as genderless, market analysis firm Future Thinking has revealed.
While many male grooming brands rely heavily on masculine personalities, such as David Beckham or Harry Kane to market products, it seems that young men could be responsive to gender neutral advertising and packaging.
On a the flip side, most make-up and skin care brands feature female models and celebrities, from Estée Lauder and Karlie Kloss to Manuka Doctor and Kourtney Kardashian, which may deter many potential consumers.
According to the new research, 41% of 18-24 year olds stated they would be more inclined to adopt a body or face care routines if the marketing was genderless – currently only 10% of this age group claim to use cosmetics.
Almost a quarter of under 24's (23%) and 27% of 25-34 year olds believe ungendered branding helps to remove the stigma of buying beauty products.
"It seems the industry is too focused on extending the brand opportunity for a fairly small market segment - only one in ten of 18-24 year old males use cosmetics," said Noreen Kinsey, Senior Research Director at Future Thinking.
"A more lucrative approach might actually be to focus on the rebranding of a broader set of products.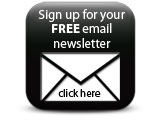 "The rise of digital as a channel could open more opportunities, not necessarily online alone, but also in adopting emerging interactive technologies such as AR and 'magic mirrors' in physical stores to help engage audiences."
Companies