Men who use tanning beds live a 'riskier lifestyle'
According to a new study, men who bronze are more likely to binge drink and be less cautious about where they use tanning beds
Men who use tanning beds live a 'riskier lifestyle', a recent study has claimed.
According to the University of Connecticut, researchers have failed to investigate the habits of men who like to bronze, instead focusing on the stereotypical young female client.
But new research, released via the Journal of the American Academy of Dermatology, found that men who use tanning beds as much as women, smoke and binge drink at higher rates than their female counterparts.
Male users are also more likely to treat tanning more like an 'addiction', answering 'yes' when asked if they ever: felt anxious if they weren't able to tan, tanned to relieve stress, or spent money on tanning even when they couldn't afford it.
They also greed with statements such as 'I'd like to quit but I keep going back to it'.
Despite tanning the same amount as women, men also chose locations that gamble with their health – preferring less regulated settings, such as gyms or private homes, as opposed to salons.
From the study of 638 consumers, men who tanned also reported smoking tobacco, binge drinking alcohol and drinking soda significantly more often than women.
Even though the FDA classifies sun beds as a class one carcinogen – the same category as tobacco, radon and arsenic – tanning beds are legal across the US.
The researchers hope to use the findings to educate young men about the dangers of tanning beds.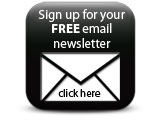 "We're also hoping to spread the message on college campuses, since the tanning industry heavily markets to college students," said Sherry Pagoto, a clinical psychologist and director of the UConn Center for mHealth and Social Media.
Companies