Mibelle acquires majority stake in Quantum Beauty Company
The companies will work together to develop and acquire new brands
Private label manufacturer Mibelle has acquired a majority shareholding in Quantum Beauty Company (QBC), the owner and creator of brands including Lee Stafford Haircare, Arganoil from Morocco and Salon Science Haircare.
The two companies have worked together for over a decade. While QBC continues to work on consolidating the global success of its own brands, the two companies will also work together to develop new brands in the global marketplace while actively seeking to grow their business with strategic acquisitions.
Graeme Riddick, CEO of QBC, says: "This is a partnership made in heaven. We have worked with Mibelle for over ten years as both our manufacturer and in R&D, and the synergy between our two companies was a compelling motivator for this very positive move." Max Constantini, CEO of Mibelle Ltd, adds: "QBC is such a strong, creative business and its track record in brands management is there for all to see. Together with the Mibelle Group, the company is ideally placed to take advantage of the opportunities for growth that exist in today's markets and those of the future."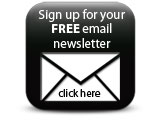 Mibelle Group is number three in European private label manufacturing, with an annual turnover in excess of €300m.
Featured Companies