Mintel's latest report explores the Chinese hair care market
The report provides the most comprehensive and up-to-date information and analysis of the haircare market in China, and the behaviours, preferences and habits of the consumer
As one of the biggest categories in the China beauty and personal care market, the haircare category, though slowing down, still managed to grow at a stable pace, mainly driven by consumers' needs for more convenient cleansing solutions, their desire for better hair and scalp care and their pursuit of emotional benefits like mood promotion and feeling good.
And these factors are expected to further stimulate the growth of this category in a more innovative way in the near future.
Written by Yali Jiang, a leading analyst in the Beauty sector, her extensive knowledge delivers in-depth commentary and analysis to highlight current trends and add expert context to the numbers.
Consumers' awareness of hair and scalp care both increased in the last year, though anti-hair loss and hair volumising are yet to take off, as consumers' attention is more focused on obvious hair issues like split ends and dryness.
But 25-29 year olds are worrying about hair volume more than older consumers, demonstrating the potential of hair volumising among young consumers. Unhealthy lifestyle, stress/depression and pollution are the top culprits for hair loss, indicating these factors can be included in communication to resonate with consumers.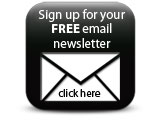 For more information on the report, click here.
Companies