Natural Plant Products Announces Daikon Radish Oil Performs Well Compared to Silicones in Hair Shine Study
Daikon Radish Oil testing on top in both dry combing and repeating grooming tests
Natural Plant Products (NPP) today reveal the latest findings from two independent hair shine studies that compared their latest natural oil product, Daikon Radish Oil, to both other natural emollients as well as popular silicones. The tests rendered some interesting results with Daikon Radish Oil testing on top in both dry combing and repeating grooming tests, outperforming phenyl trimethicone with regards to shine and comparable or superior results to many of the silicones tested.
NPP contracted an independent hair testing firm to evaluate DRO's dry combing, repeated grooming (strengthening), and technical shine properties relative to other emollients: clear jojoba oil, olive oil, 1000 cps dimethicone, 350 cps dimethicone., diphenylsiloxy phenyl trimethicone, 12,500 cps dimethicone, and 60,000 cps dimethicone.
"We've seen significant movement towards DRO for hair shine in the market and given the historical deference many of the silicones tested have been given for hair formulations, we're excited about these results", says Mike Martinez, CEO of NPP.
Dry Combing – In dry-combing testing where the forces needed to comb through dry tresses of hair are compared, all oils were able to induce a substantial reduction in grooming forces as a result of surface lubrication. However, in follow-up testing, phenyl trimethicone and Daikon Radish Oil performed best inducing the lowest combing forces.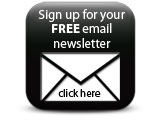 Repeated Grooming – With repeated grooming, a lower number of broken fibers indicated an improvement provided by the treatment. All oils were observed to significantly reduce hair breakage. Again, in follow-up testing, Daikon Radish Oil outperformed the higher viscosity silicones – providing the optimum benefit.
Companies