Noble Isle defies Brexit uncertainty with renewed commitment to quality local ingredients
With Brexit uncertainty still looming, one of the sectors over which a cloud of doubt is hanging is the beauty industry. Not only is it unclear whether the price points of foreign brands will be affected but, with many brands produced here in the UK having hitherto been subjected to EU regulations, industry watchers are considering the extent to which the removal of such guidelines will affect the quality of British-made product available to consumers.
Noble Isle, a British fine, fragrance, bath and body house, has always demonstrated a fierce commitment to sourcing and creating their luxurious gels, lotions, shampoos and candles from the very best of what the British Isles have in natural abundance.
Having scoured the length and breadth of England, Scotland, Ireland and Wales in order to pinpoint the very best and most authentic growers, Noble Isle will continue its commitment to local, harnessing the power of such ingredients as Yorkshire Rhubarb, Irish Sea Oak, Scottish Malted Barley and Welsh Beetroot, regardless of the Brexit outcome.
Currently, over 1000 beauty ingredients are banned under EU regulations. By comparison, fewer than 50 are banned in America by the FDA. No longer bound by EU restrictions, it's not yet known how producers may choose to alter their practices.
Noble Isle, on the other hand, have pledged to maintain their current exceptional quality, adhering to their own exacting standards.
As well as being packaged in sleek, 100% recyclable packaging, Noble Isle is undergoing the certification process with by Leaping Bunny, the only internationally recognized symbol guaranteeing that no animal tests have been carried out in the development of any product.
This is in addition to the brand's Vegan Association certification, which is also underway and bestows global recognition of the fact that the products are free of any animal involvement, including in their ingredients and testing.
Although beauty testing on animals has been illegal in the UK since March 2013, which means that removal of EU regulations won't impact on it, it's still thought that many companies carry out testing overseas – so what ends up in your bottle is not always transparent.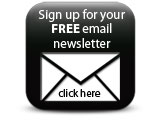 Noble Isle's certification reassures customers of the absolute purity of their products – all while capturing the essence of Britain in a Bottle.
Companies