Olay and Dove duel continues
The NAD in the US has recommended that Olay discontinue its claims that Dove's body wash is harsher than its own
The National Advertising Division (NAD) in the US has recommended that Olay discontinue its claims that Dove's body wash is harsher than its own and dries out skin over time.
The Olay brand is owned by Procter & Gamble (P&G), and Dove is owned by Unilever. Olay claims in its advertising that "unlike Dove Sensitive Skin Body Wash, which actually dries out your skin over time, new Olay Sensitive Body Wash gives your skin the moisture it deserves. So say goodbye to harsher body wash and hello to gentler, moisturising Olay Sensitive Body Wash."
According to the NAD, even if tests showed that the Dove product was more drying than a hydration standard, this would still not provide a reasonable basis for saying that it was "harsh" or "harsher" than the Olay product.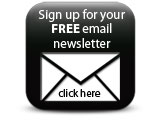 The NAD also suggested that Olay should alter its advertising to avoid intimating that consumers who used Dove Sensitive Skin Body Wash would feel noticeably drier skin with continued use. The battle between the two brands began last year when Dove was reprimanded by the NAD for using an advertising image of barbed wire around the competitor's product, and for calling Olay products comparatively harsh. At the time, P&G stated that it did not name competitors in its advertising.
Companies