Olay discovers 'skin fingerprint' behind ageing process
Unique skin fingerprint in those who age well
Olay has shared the results of research into how genes affect the appearance of women's skin as they age. The study examined women of different ages and ethnicities, revealing that those who look significantly younger than their age share similar genetics.
The study looked at Caucasian, African, Hispanic and Asian women aged in their 20s up to their 70s. Using skin biology, hormone mapping and 3D imagery, the researchers found similarities among women who had not had cosmetic procedures but looked 'ageless'. Olay identified what it called a "unique skin fingerprint" in this group of women. The fingerprint comprised around 2,000 genes, responsible for a range of key biochemical pathways including energy production and moisture barrier formation.
Dr Rosemarie Osborne, Beauty Research Fellow at P&G, explained: "What's exciting about these findings is that the genes that make up the unique skin fingerprint of 'exceptional skin agers' may hold the key to successful ageing, and decoding which pathways they affect and why they are acting differently in these women – nature or nurture – can enable Olay researchers to help more women achieve skin that looks like the exception, not the rule, at any stage of life."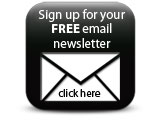 Olay continues to collect and analyse samples from Asian and Hispanic women in their 20s to 70s to broaden the application of the study's findings. The brand hopes the study will lead to transformative skin care products.
Companies