Olay pledges to stop airbrushing advert campaigns
The P&G drugstore skin care brand has introduced a Skin Promise logo to identify model photos that have not been retouched
Skin care brand Olay has pledged to no longer retouch its advertising materials for campaigns in the US and Canada.
To mark its commitment to customers, the P&G-owned company has introduced the Skin Promise logo, which will appear on adverts that have not been airbrushed.
The initiative has debuted with the brand's My Olay print campaign featuring actress Busy Philipps (above), talkshow host Lilly Singh and model Denise Bidot.
"For Olay to take this stand and say 'we're about skin care, we're about having you feel your best and having you feel like your most confident self' it's a really big deal," said Philipps.
"The more huge companies like Olay that can stand up, the better everyone's going to be.
"You want to see yourself reflected, you don't want to see something that's unattainable because that's not real."
Lilly Singh for Olay
Olay's Skin Promise will expand to all advertisements across print, digital, TV and out-of-home media from 2021.
Christopher Heiert, Olay's VP and General Manager Franchise and North America Skin Care, added: "We recognise that there are many conflicting expectations for women and it has always been our mission to use our platform to encourage the next generation of women to unapologetically bold and true to themselves.
"Olay believes that, for many women, being inspired to face anything starts with seeing women who look like themselves in the ads they are seeing on a daily basis."
US health and beauty retailer CVS Pharmacy introduced a similar concept for its advertising campaigns in 2018.
The store chain uses its CVS Beauty Mark on its campaign imagery that has not been edited.
CVS Pharmacy defines 'edited' as, changing or enhancing a person's shape, size, proportion, skin or eye colour, wrinkle or any other individual characteristic.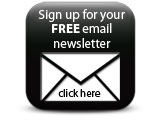 Companies