Olay tackles male-centric adverts with debut Super Bowl appearance
The new #KillerSkin advert is targeted at the growing number of female Super Bowl fans
American actress, producer and entrepreneur Sarah Michelle Gellar has returned to screens starring in Olay's first-ever Super Bowl ad.
Aired yesterday, the 30 second Killer Transformation ad is targeted at the iconic American Football game's growing female fan-base.
In the film, Michelle Gellar, the former Buffy The Vampire Slayer, is seen showing how her skin has improved since using the brand's products.
Growing female fan-base
Today, 45% of the Super Bowl's fans are said to be women, but the screening is primarily dominated by male-centric adverts, according to Olay.
In last year's game adverts for Lexus, Stella Artois, Wendy's, Dodge, Toyota, Kia, Budweiser and Jeep were shown on-screen.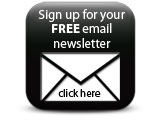 Meanwhile, yesterday's line-up also featured adverts from female-first dating app Bumble, Michelob Ultra starring Zoë Kravitz, supermodel Karlie Kloss in coding website Wix.com's fifth consecutive ad and oral care brand Colgate.
Companies