Old Spice debuts Smell As Great As Nature Is campaign
The tongue-in-cheek campaign promotes the Freshner Collection
P&G brand Old Spice has launched a new marketing campaign, Smell As Great As Nature Is.
The new campaign supports the launch of the brand's outdoor-inspired Freshner Collection, which includes body spray, body wash and shampoo.
There are five nature-themed television advertisements in total: Nest, Log, Roar, Woods and Coconut.
The adverts were created to be humourous and to convey the 'unexpected benefits' of the great outdoors.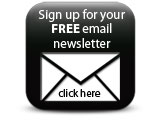 John Sebastian, Old Spice Brand Director at P&G, said: "We've captured the essence of the Fresher Collection's transformation powers in this campaign, whether it's a bear encounter brought on by the smell of Timber or a relaxing and equally absurd boulder recliner on the beach as a result of using Fiji." The adverts were developed with ad agency Wieden+Kennedy.
Companies