Omya unveils natural calcium carbonate range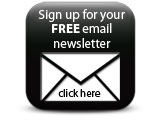 Industrial minerals specialist Omya has introduced a range of natural calcium carbonates with low microbiological activity. Omyacare is available in two variants: marble and limestone. The marble version offers high brightness, low oil absorption and a low yellow index while the limestone one ensures homogenous deposit and improved opacity. It too boasts high brightness but has a higher yellow index.
Omyacare materials are said to be suitable for use in colour cosmetics applications including lipstick, face powder, foundation and eyeshadow as well as in skin and hair care products, and toothpaste.
Companies