Ordo launches online subscription service for UK customers
The brand first launched in the UK in March and is now offering a new subscription service every two months
Oral care brand Ordo has launched its online subscription service for UK customers.
Ordo's Refill pack, which will be delivered every two months, contains an Ordo brush head, travel cap, AAA battery, an 80ml two months supply of whitening and sensitive toothpaste and a 25ml two week supply of whitening and sensitive travel toothpaste.
Meanwhile, the Ordo pack (from £30), which can be purchased separately, contains its Aluminium electric toothbrush, travel cap, 80ml whitening and sensitive toothpaste, 25ml travel toothpaste, portable silicon stand and AAA battery.
The electric toothbrush is also available in silver, rose gold and charcoal grey and moves at 25,000 strokes per minute.
According to the brand, using an electric toothbrush removes more plaque faster with greater efficiency and avoids brushing too hard, which can wear away the teeth's enamel.
Delivery is free and customers have the option to cancel and modify their plan at any time.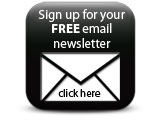 Companies