P&G addresses racial bias with The Talk ad
The online video tackles more than selling personal care products as it aims to highlight issue of racial discrimination
P&G's latest campaign aims to provoke consumers to have discussions about racial bias.
The Talk is a short film that is not attempting to sell one particular product, but depicts black parents talking to their children about race and discrimination.
One scene in the online video depicts a mother telling her daughter that someone saying she is 'pretty for a black girl' is not a compliment; one shows a mother telling her son to take identification with him before going out, and another portrays a mother telling her son about that 'ugly' word he heard after being chased by white youths.
The Talk spans across several decades as P&G said it wanted to illustrate that while times have changed, racial bias still exists.
The film has since gone viral, with more than one million views, and many consumers are celebrating the company's efforts to highlight the thought-provoking topic.
P&G has previously released ads designed to provoke awareness on ethical issues.
The video draws comparisons to its Like A Girl ad for the Always pantyliner brand in 2014.
In eastern Asia, P&G ran ads for the Change Destiny campaign that challenged the notion that women who were not married by a certain age were 'leftover women'.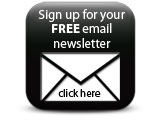 Meanwhile, in India, P&G ran the Share The Load campaign for Ariel detergent, questioning that housework was solely a woman's chore.
Companies